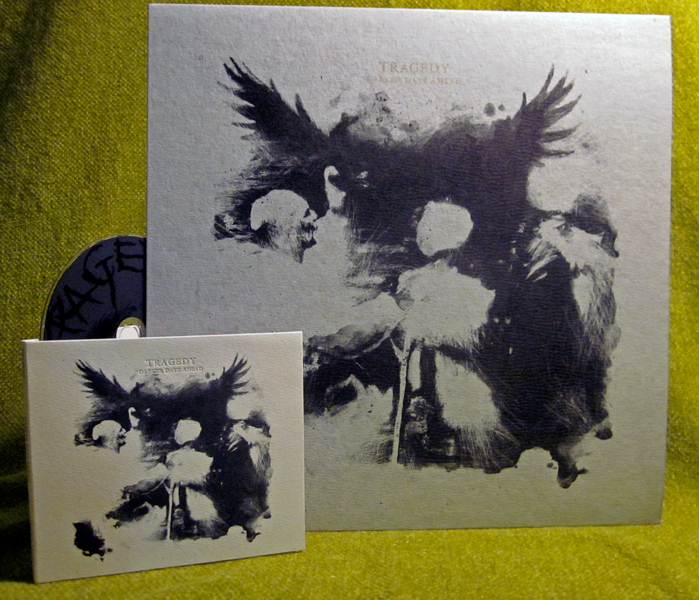 My friend Todd and I share a deep appreciation for the visual history of punk/hardcore. We've spent countless hours recalling and referencing pieces, many of which are lost to analog history or dusty record shelves. It's so difficult to create a compelling album cover, something that stands out in the stack but can be produced within the means of the underground. I love the conversation and the challenge.
In the midst of a studio visit, Todd spotted a series of pieces that stood out stylistically, though I hadn't used them for any particular project. At the time, Tragedy was searching for a cover of their upcoming album, Darker Days Ahead. We used one of the pieces for the cover, one for the label, and Todd created an interior and hand written lyrics.
The printing took the design to another level, a rare and welcome occurrence in album packaging. The LP has a tip-in cover. To create a tip-in, the print is made separately and then adhered to the jacket. In this case the translucent and fiber laden paper made for an odd construction. The process lends itself very well to the piece and the tactile quality of the end product is perfect.
The cd digipak shares a similar quality but the band name is letterpressed.
I am so proud to have worked on this release. Tragedy is an incredible band and Darker Days Ahead is my favorite release thus far. They are a great example of my ideal collaborators in that they show care, attention to detail, and integrity in their output.